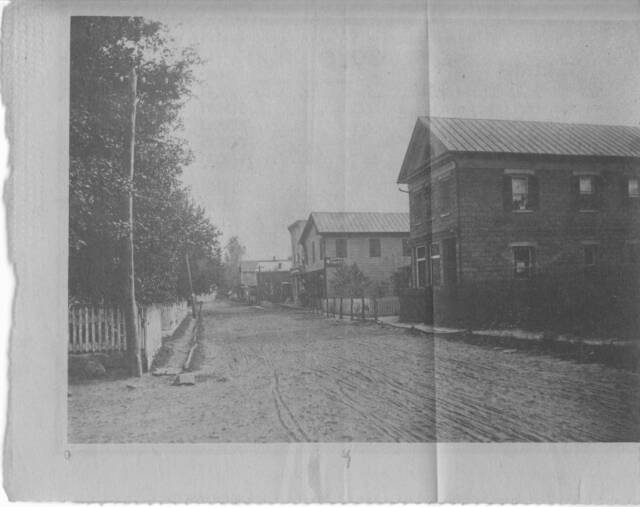 Scenes of Old Stuarts Draft


These picture postcards were loaned by Mary Catherine Alexander. Chester Dodge helped to identify the buildings.


The photo above
, taken in 1908,shows structures fronting on MainStreet (Va. 608) near the Norfolk and Western Railway crossing.
At the extreme left is a stone building which once housed Etter Funeral Home. To the right is a private home,and next to the railroad tracks is
John McB. McChesney's general store.
Across the track, with rail cars parked on a siding, is the
C.H. Cohron& Son store.
To the right is another private home and two stores, one a general store operated by F. A. Kerr.
Across Main Street is the
Dodge Hotel.
The white building facing the railroad tracks (with a dog on the front step) is said to have housed Stuarts Draft's first post office. At the right is J .0. Black's warehouse office. In the foreground are a railroad hand car and the photographer's shadow.

The photo to the left
was taken in1908 looking south on Main Street at Wayne Avenue. The railroad crossing is seen in the distance. Buildings facing the dirt street include four stores and the
Peoples Bank
  A sign on one store advertises Ruchter's Paint.
Photo Below. Men clamber over the splintered remains of wooden train cars as women and children watch in the photo below taken Nov. 4, 1906. Residents carried off a large amount of kindling wood from the train crash, a short distance east of Main Street, said one who remembers the incident.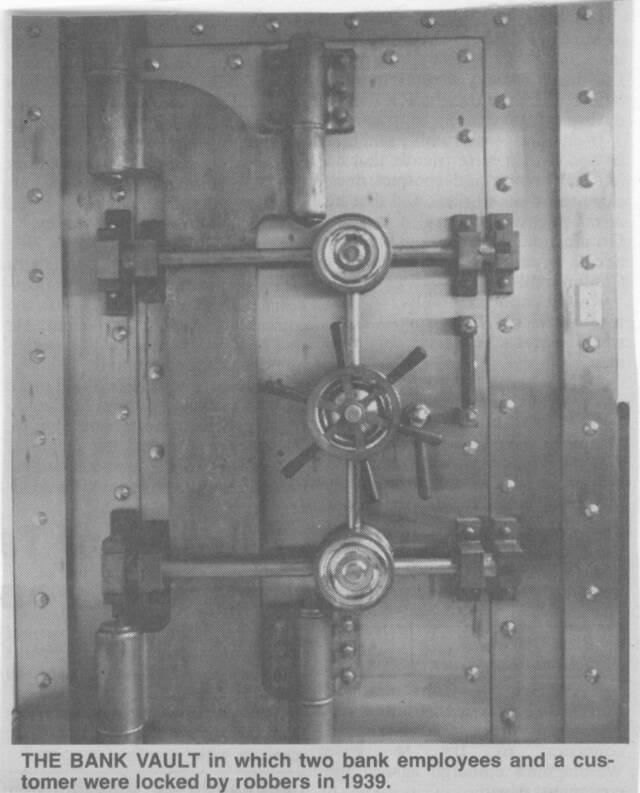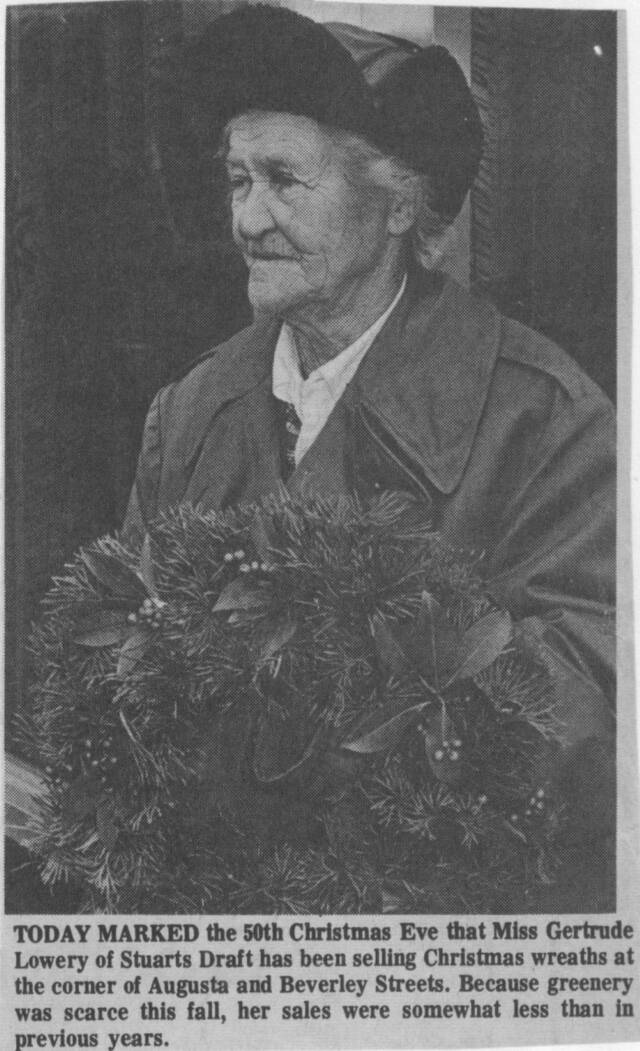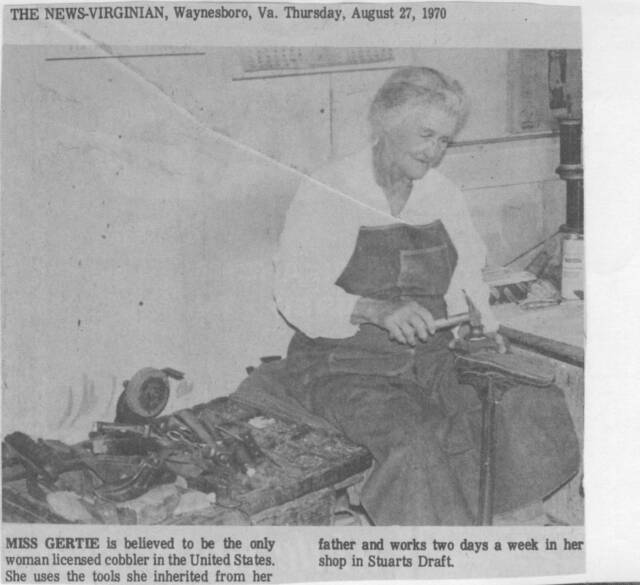 This page was last updated: September 2, 2019